The Twin Cities Film Festival in Minnesota concluded last Saturday announcing the winners at a ceremony held in downtown St. Louis Park. The top awards at the festival went to Irish films, with Lenny Abrahamson's critically-acclaimed mother-son drama Room winning Best Film, and John Crowley's sweeping period immigrant drama Brooklyn receiving the Audience Award for Feature Film.
[quote title="Jatin Setia – Twin Cities Film Festival,  Executive Director"]You look at daring stories like 'Room' and these are the kinds of journeys and characters that stick with you for a lifetime. Leaps of faith like that are why film festivals are so essential – the chance to discover great films before the rest of the world sees them, the chance to champion independent projects that deserve extra attention and the chance to talk about the art and the craft with the very artists who are making the next great movie.[/quote]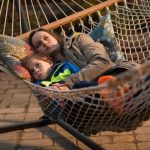 Room sees writer Emma O'Donoghue adapt her own best-selling novel, which is told from the perspective of a five-year-old boy, Jack, who is being held captive in a small room along with his mother. To him the room is his world, but his mother knows different having been held there for 7 years.
The film stars Brie Larson (Short Term 12, The Spectacular Now), Jacob Tremblay (The Smurfs 2, Somnia), Joan Allen (The Bourne Supremacy, Nixon) and William H. Macy (Shameless, Magnolia). Also joining the cast are Sean Bridgers (Rectify), Tom McCamus (The Samaritan) and Megan Park (What If). Room is an Element Pictures and No Trace Camping production, in association with Telefilm Canada, Film4, and Bord Scannán na hÉireann/the Irish Film Board. It will be released in Irish cinemas on January 15th.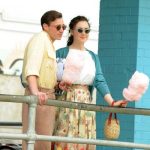 Brooklyn is an adaptation of Colm Tóibín's best-selling novel by the equally best-selling British author Nick Hornby. Set in the 1950s, the film sees a young woman move from a small town in Ireland to Brooklyn, where she has the opportunity for work, for a future and for love.
Intermission director Crowley has gathered an all-star Irish and British cast, that features Saoirse Ronan, Domhnall Gleeson, Emory Cohen, Jim Broadbent, and Julie Walters. Brooklyn is an Irish/British co-production from Wildgaze Films, Finola Dwyer Productions, Parallel Films and Item 7, with co-finance from Bord Scannán na hÉireann/the Irish Film Board. It will be released in Irish cinemas on November 6th.
[quote title="Steve Snyder – Twin Cities Film Festival,  Artistic Director"]This year's ballots were noteworthy, because they recognized projects both big and small, and celebrated such a wide and eclectic range of tones and topics. I think the diversity of the voting this year reflected the wider diversity of the Twin Cities filmgoing —and filmmaking — communities. And maybe in that regard it shouldn't be surprising at all. Year in and year out, we hear from filmmakers and studios alike that it's the sophistication of Minnesota movie audiences that make them want to debut and premiere here. We know good movies when we see them, we know how to celebrate art that deserves recognition, and I think filmmakers across the country know that.[/quote]
Here's the full list of 2015 award winners, as well as honorable mentions:
Best Feature Film
Winner: Room – Lenny Abrahamson
Honorable Mentions: It's Already Tomorrow in Hong Kong – Emily Ting; Brooklyn – John Crowley; and The Quiet Hour – Stephanie Joalland.
Best Documentary
Winner: Thank You For Playing – David Osit and Malika Zouhali-Worrall
Honorable Mentions: Man Vs. Snake: The Long and Twisted Tale of Nibbler, directed by Tim Kinzy and Andrew Seklir; A New High – Samuel Miron and Stephen Scott Scarpulla; and Out in the Cold – J.D. O'Brien.
Best Short Film
Winner: Skunk – Annie Silverstein
Honorable Mentions: D.Asian – Sarah Smith; Even the Walls – Sarah Kuck and Saman Maydani; and Myrna the Monster – Ian Samuels.
Audience Award, Feature Film
Winner: Brooklyn – John Crowley
Honorable Mentions: Dust Storm – Ryan Lacen & Anthony Baldino; The Polar Bear Club – Brett Wayne Price; Shut In – Adam Schindler.
Audience Award, Short Film
Winner: D.Asian – Sarah Smith
Honorable Mentions: Boardroom – Adam Burke; The Caper – Matthew G. Anderson; and The Last Vanish – Bruce Southerland
Indie Vision, Breakthrough Film
Winner: Too Late – Dennis Hauck
Honorable Mentions: Anomalisa – Duke Johnson and Charlie Kaufman; Thugs: The Musical – Greg Bro; and Out in the Cold – J.D. O'Brien
Indie Vision, Breakthrough Performance
Winner: Rosa Salazar, Night Owls
Honorable Mentions: Brie Larson, Room; Saoirse Ronan, Brooklyn; Nathan Tymoshuk, Snail Mail and The Writer
2015 Changemaker Award: Dr. Heather Huseby, executive director of YouthLink
2015 Northstar Award for Excellence: John Hawkes