The White Crow is a brilliant film with powerful performances, stunning choreography, and breathtaking cinematography.
Coming to Irish cinemas is the Ralph Fiennes-directed and David Hare-written biopic of the famed Russian ballet dancer Rudolf Nureyev, The White Crow.
Starring Oleg Ivenko, Adèle Exarchopoulos, and Ralph Fiennes in a supporting role The White Crow follows Rudolf Nureyev (Ivenko) through his life. From his humble beginnings being born on a moving train to the height of his young career in France, The White Crow is a biopic told out of order.
Ralph Fiennes chooses a technique many may recognise from films like Batman Begins and Man of Steel. We see Rudolf's story told across time. At one point he is a young child living with his mother and sisters the next we see him vying for a position in the Vaganova Academy and then finally we see him in Paris loving the life of capitalism.
The choice of direction isn't innovative but it is still enjoyable. On top of this is breathtaking cinematography. As Rudolf betters himself by visiting various monuments and museums we join him in this journey and it's stunning to watch. Paris at the time (the 1950's) is beautiful and this is in stark contrast to Russia when he was a child. There is a drain of colour in Rudolf's youth and it's clear that it is to show he hasn't found his way and is lost as a child. It's an interesting choice.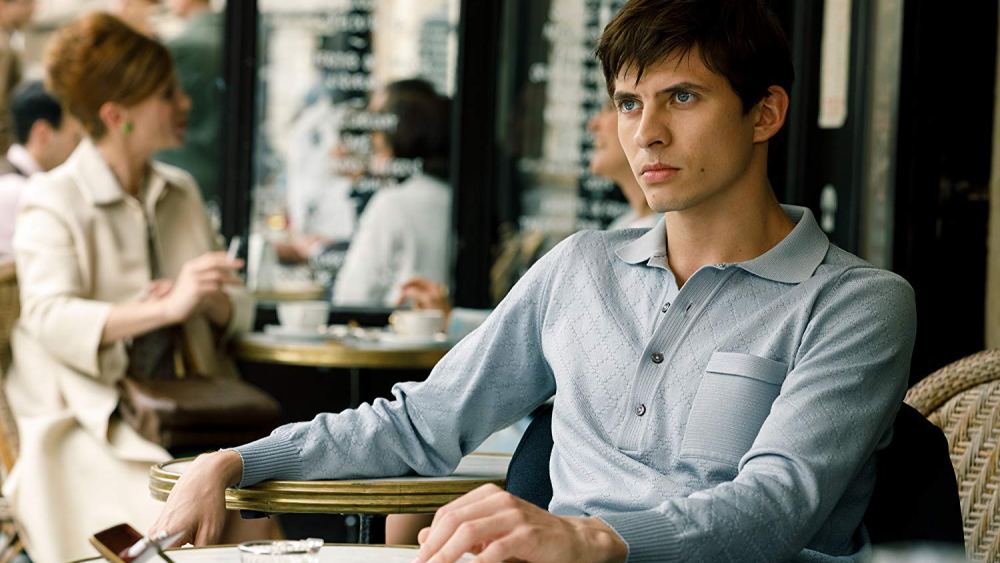 The story is quite fascinating especially if you know nothing going in. That is one of the greatest compliments I can offer The White Crow. I knew nothing of Rudolf Nureyev going into this film but when I came out I was genuinely intrigued by his story and where it went afterward.
The actors also have to be commended for their performances in this film. Newcomer Oleg Ivenko draws you to him in his portrayal of Rudolf. He's not charming as Rudolf seemed to be quite mean and childish always wanting never giving but there is a magnetism to him. Joining him in this performance is Adèle Exarchopoulos as Clara Saint. She is incredibly charming, smooth, and there is a touch of melancholy that adds further depth to her character.
In a minor but crucial supporting role is Ralph Fiennes who trained Rudolf. His role is pivotal in the growth of Rudolf and what is also is impressive is the fact that Fiennes seems to have learned Russian for the part. It should be noted at this point that the film is trilingual – English, French and Russian. It adds a touch of authenticity to see the many faces of the players of the time represented so well.
The issues with The White Crow are not abundant but they are serious. The film clocks in at 127 minutes which is worryingly bloated. The reason I believe is at times it's too self-aware. Revelling in the beauty of this man and the majesty of his skill. It could easily lose 15 minutes as well especially when the film ratchets up the tension in the final 15 minutes. If the film had gotten to it quicker it would have been even more impactful.
The White Crow is a brilliant film with powerful performances, stunning choreography, and breathtaking cinematography. Check it out if you have a chance.
I will leave you with this final thought – Black Swan, Red Sparrow, and now The White Crow why does ballet have a thing for coloured birds?