A surprisingly sentimental film with flashes of brilliance that is bogged down with unnecessary dialogue and an unfocused narrative.
Live By Night is Oscar-winning director Ben Affleck's latest film. Starring Sienna Miller, Chris Messiana Zoe Saldana, Brendan Gleeson, Chris Cooper and Affleck himself.
The story of Live By Night follows Joe Coughlin (Affleck), a self-proclaimed outlaw in 1920's Boston. After coming back from serving in WWI Coughlin is tired of following orders so he decides never to follow orders again and becomes a criminal so that he may live life the way he deems fit. He stays out of wars between the competing gangster families and makes a meagre enough living that he's not considered too much of a nuisance to bring in by his police officer father (Gleeson). This all changes when Joe runs afoul of one of the prominent mob bosses. This leads to Joe being sent to prison for three years. Once he's out he joins the competing mob bosses organisation to get revenge against the man who ruined his life.
There's been a lot of buzz surrounding Live By Night mainly due to the high calibre of Affleck's work. From The Town to Argo, Affleck's work as a writer and director has been almost universally praised. Will Live By Night continue that pedigree of work audiences have come to expect from Affleck?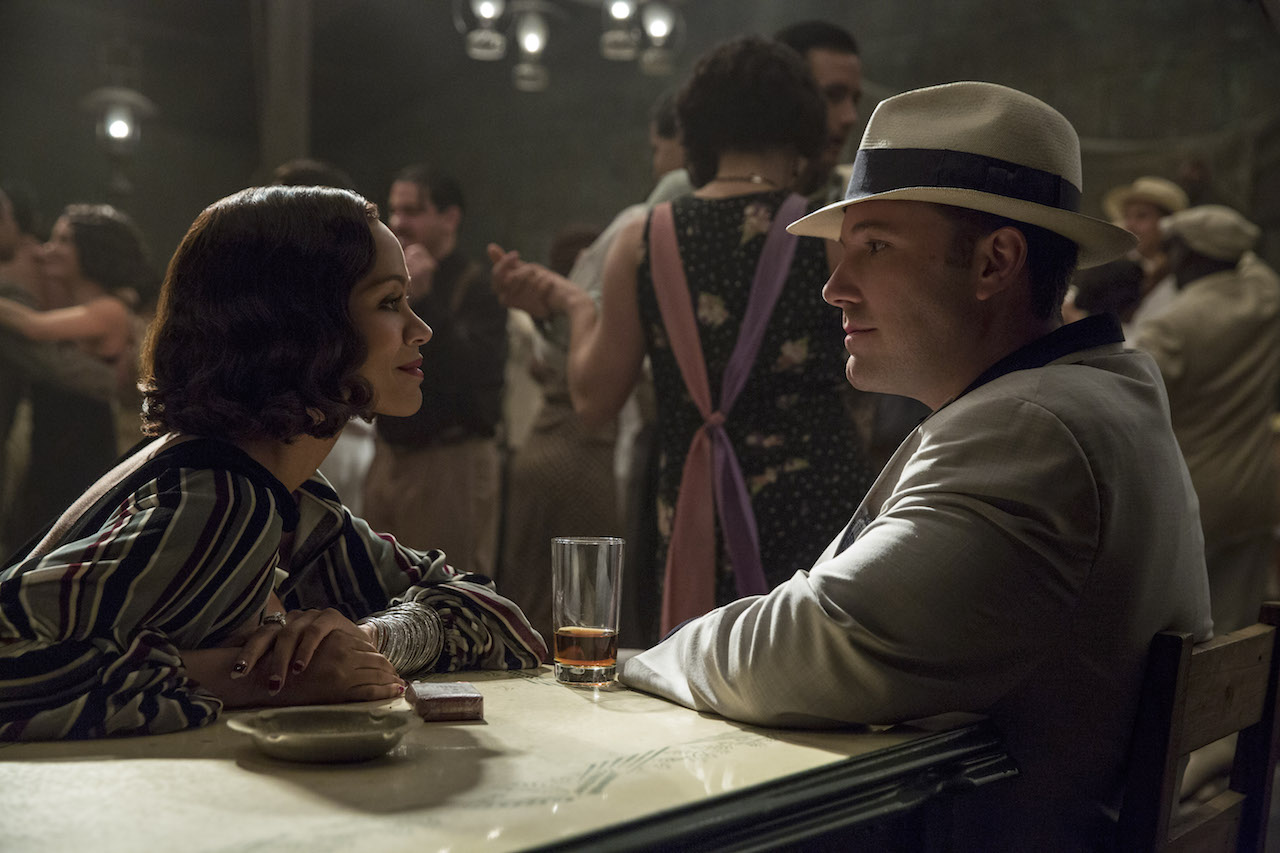 Sadly no, Live By Night is structurally a mess. Half an hour of this film could have been cut and this would have been a far more impactful experience. The story slowly meanders from scene to scene where the characters stare wistfully at the beautiful scenery of Ybor City in Florida. On top of that, the intense action audiences were promised is never fully realised. We have fleeting moments of gunfights between our hero and his enemies but it's not until the final act that we see something truly noteworthy but by the time it comes it's too little too late.
What does work for Live By Night are the characters that fill its world. From Elle Fanning's haunting portrayal as Loretta Figgis a broken young woman trying to find her way in the world to Joe's stalwart father Thomas Coughlin played by Irish legend Brendan Gleeson. Thomas is only in Live By Night briefly but leaves a lasting impression.
What worked most effectively for me were the themes running through Live By Night, the sense of honour that Joe has to try to maintain as he becomes more corrupt. The fact that regardless of your actions whether they be good or evil they can have lasting repercussions that you will never see coming.
The main issue with Live By Night is not that it's a bad film, it's that it's a disappointing film. We were promised an intense mobster film akin to The Godfather. Instead we got a surprisingly sentimental film with flashes of brilliance that is bogged down with unnecessary dialogue and an unfocused narrative.